Tribunal no power to deal with QC complaint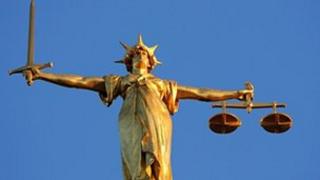 An industrial tribunal has said it does not have the authority to rule on a complaint by a barrister who claimed he was discriminated against by not being appointed a Queen's Counsel.
Peter Sefton, a 61-year-old Protestant, alleges discrimination due to religion, gender, political belief and age.
The Fair Employment Tribunal said the case must be heard in the High Court.
Mr Sefton claims he was the victim of a bias against middle-aged Protestant men in the appointment of QCs.
He is taking action against the Lord Chief Justice Sir Declan Morgan and four other members of the panel responsible for appointing senior barristers, Queen's Counsel Appointments Ltd.
The Fair Employment Tribunal had been due to hear the case, but has now said it does not have the authority to do so because QCs are appointed by Royal Prerogative.
In a judgement, the tribunal said challenges to the exercise of the Royal Prerogative have been dealt with exclusively by the High Court.
Peter Sefton can now go to court to seek a judicial review of the appointment process.
In a statement, the appointment panel said it robustly denied there was any substance to the allegations.