£142k cheques were in stolen bag in Derry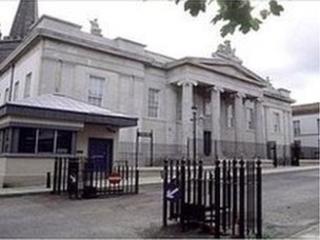 Londonderry Crown Court heard today how a thief snatched a woman's handbag containing £142,000 in cheques and £450 cash but only took £15 and her mobile phone.
Emmet Deehan, 19, of Benvarden Avenue admitted robbing the woman as she tried to lodge money at an Ulster Bank in March 2011.
Deehan was caught on CCTV pushing the women before running off with her bag. He was followed by a member of the public who saw him search through the bag before throwing it away.
Deehan took the woman's Blackberry phone from the bag along with £15. He arrested by police at his home hours later.
The £15 cash was never recovered, but her phone was returned by Deehan's father after he found it hidden under his son's mattress.
Deehan, who has 30 previous convictions was sentenced to 18 months. He will serve a total of 22 months after a suspended sentence of four months was also invoked.