World Police and Fire Games delegation visits NI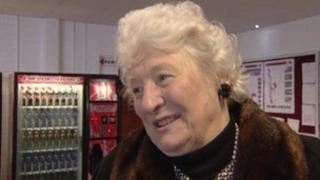 An international delegation from the World Police and Fire Games (WPFG) is visiting Northern Ireland.
Northern Ireland is due to host the games - the third largest multi-sport event in the world - in August 2013.
Ten thousand competitors are expected to take part in 65 sports at 35 locations across Northern Ireland.
The delegation will visit each of the locations which have been selected as potential venues to host the games.
The team consists of 16 directors from the WPFG federation, including its president, Mike Graham.
They will later visit Stormont where they will be met by the patron of the games, Dame Mary Peters.
The chairman of the 2013 games, DCC Judith Gillespie from the Police Service of Northern Ireland, will also attend, along with representatives from the Northern Ireland Fire and Rescue Service and the Northern Ireland Prison Service.
The games, which will be held from 1-10 August, are expected to attract up to 15,000 visitors.
It is hoped the event will generate at least £15m for the Northern Ireland economy.
The organisers said they would also require 3,500 local volunteers to help host the event.