Belfast Conflict Resolution Consortium reviews policing progress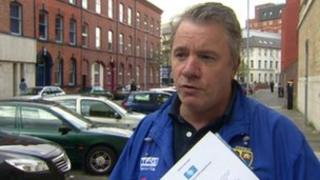 The Stormont Department of Justice is being asked to recognise the role communities have to play in the future of policing in Northern Ireland.
Research commissioned by the Belfast Conflict Resolution Consortium focuses on developments in community safety since the Patten report into policing was published in 1999.
Its chairman Frankie Gallagher said: "I think there is a way to go in terms of trying to get policing right in Northern Ireland, but the PSNI have made massive strides.
"Communities need to be recognised for how far they've come in terms of working with the police service.
"There's still a long way to go to get it right in building a police service which is transparent, accountable and representative of local communities."
The report, Community Safety: A Decade of Development, Delivery, Challenge and Change in Northern Ireland, was compiled by Dr Jonny Byrne and Dr John Topping of the University of Ulster.