Men released unconditionally in dissident investigation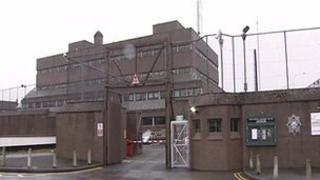 Two men who were arrested in County Tyrone as part of an investigation into dissident republican terrorism have been released from police custody.
The men, aged 37 and 38, were detained in Cookstown on Tuesday morning.
The arrests were made by detectives from the PSNI's serious crime branch.
On Wednesday, a PSNI spokesperson said both men had been released unconditionally.