MLA claims low cost home heating scheme at risk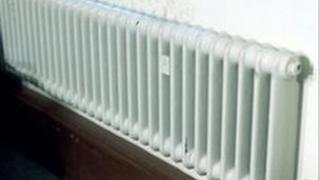 It has been claimed that a scheme that could provide low cost heating for homes in County Antrim is in doubt because of government policy.
Geothermal technology uses energy in the earth's crust to heat water and buildings.
Plans for a project in Ballymena have been suspended due to what appears to be conflicting government policies.
The Department of Enterprise is planning to introduce a £25m incentive scheme for renewable energy next year.
But it has an obligation under statute not to "impact on the existing or future gas market".
Ballymena council has called on it not to preclude the development of geothermal energy in the town.
Local MLA and deputy chair of the enterprise committee, Daithi McKay said the statute must be reviewed.
"In any competitive market each party should be able to compete equally with the other," he said.
"Putting gas at an advantage to geothermal in Ballymena is the wrong decision because geothermal could quite potentially, most probably, will be cheaper than gas."
The department said the concerns are unfounded, and that it is committed to both incentivising the renewable heat market and extending the natural gas network.
However, it is still unclear whether the Department of Enterprise's own statutory obligation to the gas industry would prevent a geothermal project from setting up in an area where gas is provided.
The Politics Show on BBC 1 at 12:00 GMT Sunday