Just one teacher training system needed in Northern Ireland: Farry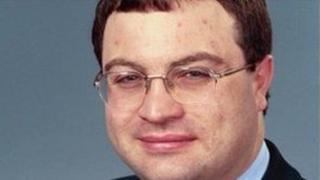 There should be one teacher training system in NI, the employment and learning minister has said.
Stephen Farry said he was launching a study into the current divided teacher-training system and the potential to create a shared system.
The minister told the assembly there was no reason why teachers should be trained in five separate institutions.
He said he remained committed to a merger between Stranmillis teacher-training college and QUB.
However, he said there was not yet the political support necessary to pass the legislation required for the merger.
Mr Farry said Stranmillis was suffering from falling student numbers and a deteriorating financial situation.
He said that unless the Stormont politicians give a merger with Queens their backing, the future for Stranmillis college looks bleak.
Mr Farry said the current system was neither affordable nor sustainable.
He said his vision was for a fully-integrated education system in Northern Ireland, encompassing a single teacher-training system.
Both Sinn Fein and the DUP were critical of the minister's comments.
Sinn Fein's West Belfast MLA Paul Maskey accused Mr Farry of trying to close St Mary's teacher-training college in west Belfast by stealth, while the DUP spokesman on employment and learning, Tom Buchanan MLA, accused the department of wanting to close Stranmillis.
"For years, Stranmillis has been underfunded, run down and prevented from bringing forward additional funding schemes," he said
Annual grant funding provided to St Mary's and Stranmillis
Annual funding provided by the Department for Employment and Learning to the two main teacher training institutes in the last four academic years.
Student places funded in the last four academic years.
The colleges are not funded 100% from the public purse. Both have income that derives from non-public sources.
The figures below show how much of their total income derives from public funding in percentage terms. They have been calculated using figures from the colleges' annual financial statements.
There are no figures available for the academic year 2010/11 which ended on 31 July 2011.