UTV up 2% despite "uncertainty" over revenue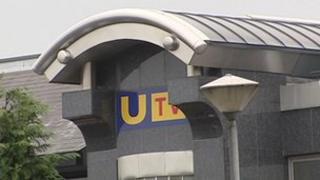 UTV Media plc has seen a 2% increase in overall revenue compared to the same period last year.
The latest financial figures are for the 10 months of 2011 so far.
Radio stations in Great Britain accounted for most of the group's gains with 5% growth, whereas in the Republic the market declined by 4%.
In television, UTV Media's revenue from January to October 2011 grew by 1%, in line with figures across the network.
But it is anticipated that television will experience a revenue decline of 7% in November and December.
In a statement, UTV Media said it hopes that loss can be mitigated by an increase in advertising to the Christmas market on radio in Great Britain - possibly as high as 9% compared to last year.
The management of UTV also said that the economic climate continues to bring "uncertainty and volatility" to the air time market.
The company's online performance so far this year is up by 1% and is expected to remain so in November and December.
UTV is one of only three companies from Northern Ireland that is listed on the stock exchange in London