Lagan Homes returns to profit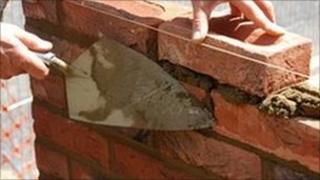 One of Northern Ireland's largest housing developers has reported a return to profit for the last nine months of 2010.
The financial statement from Lagan Homes shows a pre-tax profit of £1.3m for between April and December 2010.
The company recorded losses in the last two financial years, including a £6m loss in the year to March 2010.
Lagan Homes has a significant business in England where the housing sector has been performing better.
Its turnover in the nine months was £46m, similar to the 12-month turnover for the preceding period.
The directors say the firm aims to develop its existing landbank in Northern Ireland and England during the current economic downturn.
That stock of undeveloped land was bought for a total of £69m.
The directors say that no write-down of the value of that land is required "based on the quality and location of the property".
Lagan Homes is one arm of the Lagan Group; the group is one of Ireland's largest construction businesses with interests in quarrying, house building, property investment and infrastructure engineering.