Ford slams "slow progress" of Stormont's community relations strategy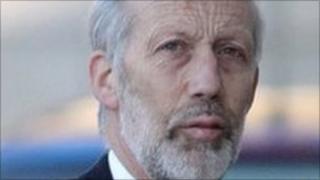 A Stormont working group on tackling sectarian divisions has yet to meet - four months after it was launched.
Assembly members were told in May that a cross-party group would help finalise a long-awaited government strategy on improving community relations.
Speaking in May, Deputy First Minister Martin McGuinness said people should "take heart" from the "common cause" among Stormont parties.
However it has now been confirmed that the cross-party group has yet to meet.
A spokesman for the Office of First and Deputy First Minister (OFMDFM) said they had "formally requested nominations in May and repeated the request in June at a meeting of party leaders".
"Responses have only been received from SDLP and UUP in recent days. It is hoped that a meeting of the group will be convened as soon as possible."
However both the SDLP and UUP said they had responded to the requests in June.
An SDLP spokesman confirmed that Conall McDevitt was the party's nomination for the group while a UUP spokesman said John McAllister was their nominee.
Alliance leader and Justice Minister David Ford has accused OFMDFM of making "slow progress" on community relations.
He told BBC Radio Ulster's Nolan Show he had nominated his party's member for the Assembly group "months ago".
The planned Stormont strategy on improving relations is called "CSI" which stands for Cohesion, Sharing and Integration.
A draft version was issued by OFMDFM in July 2010, but the final, official blueprint has still to be agreed. It will address issues like peacelines, segregated housing, shared schooling and racism.