NI Water receives its fifth fine for pollution since July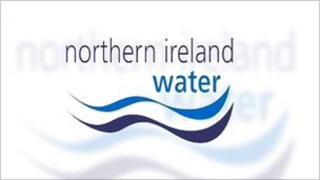 Northern Ireland Water (NIW) has been fined over £1000 for making a "poisonous" discharge to a waterway.
The case, which was heard at Downpatrick Magistrates' Court on Wednesday, heard that a "significant plume of untreated sewage" was found in the River Roe at Hass Road, Dungiven.
The January inspection followed a report made by a member of the public.
It is NIW's fifth fine for pollution since July.
The untreated sewage discharge was traced to an overflow from Hass Road sewage pumping station which is owned and operated by NIW.
A NIW spokeswoman said the incident was linked to a faulty pump, which was repaired as quickly as possible.
"Ongoing investigations have uncovered the cause of the blockage to be inappropriate items," she said.
"We would appeal for help from the public to reduce these occurrences by not placing inappropriate items in the toilet, down a drain or into the sewers."
Last week, NIW was fined over £2,300 for two instances of polluting the Drumaness and Ballynahinch Rivers.
"Poisonous" discharge was also found on both occasions.
Magheratimpany sewage pumping station and Drumaness Wastewater Treatment Works were traced to be the source. Both are owned and operated by NIW.
In August NIW was fined £1,000 for polluting a tributary of the River Lagan, at Lock Keepers Lane, near Shaw's Bridge in Belfast and another £1,000 for two offences of polluting a waterway at Waringstown Stream.
In July, it was fined £1,000 after a stream beside a wastewater treatment works in Greysteel, County Londonderry was found to be visibly polluted.