Trial of Karen Walsh accused of Maire Rankin murder begins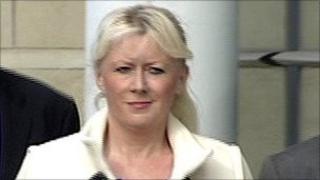 The trial has begun at Belfast Crown Court of a woman accused of murdering her 81-year-old neighbour.
Maire Rankin, a widowed mother of eight, was found dead in her home on Newry's Dublin Road on Christmas day 2008.
Accused of the murder is 45-year-old Karen Walsh, a pharmacist originally from Galway but now with an address on the Dublin Road in Newry.
The trial is expected to last up to four weeks.
After reading out the names of numerous witnesses in the case, many of whom are relatives of Mrs Rankin, Mr Justice Hart told the jury to reflect on their availabilty, whether or not they knew anyone connected with the case
He warned them not to conduct any internet research into the case or to talk about it on Facebook or Twitter as "the consequences for a person who does that could be quite serious".