Court permits UVF supergrass trial tweeting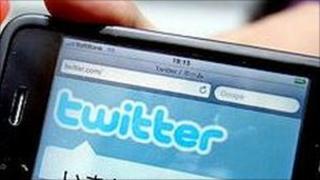 A decision by a judge to permit journalists in court to use Twitter to report the UVF supergrass trial follows rulings in England and Wales.
The first case in which use of the micro-blogging service was permitted was last year at a hearing for the Wikileaks founder Julian Assange.
Since then, its use in England and Wales has become more prevalent and permission to use it in NI for the first time is following the trend.
The trial judge said that his decision was made in the interests of fair and accurate reporting of a trial of "significant public interest".
Mr Justice Gillen added that a fundamental aspect of the proper administration of justice was adherence to the principles of "open justice".
The judge added it was possible information such as the name of a person not connected with the trial may be given in court during evidence.
He warned reporters that if such information was publicised, it could place the member of the public concerned at "real and immediate risk".
Following the Assange hearing, the England and Wales authorities ordered a consultation, the outcome of which is due for release in October.
Legal expert Joshua Rozenberg said the concept behind Mr Justice Gillen's ruling was to ensure consistency between NI and England and Wales.
He added that current opinion was that Twitter and similar live-text reporting services could be a force for good within the justice system.
In the spirit of Twitter, each paragraph in this story has been written in exactly 140 characters.