Shakin' Stevens wins Ballymena assault appeal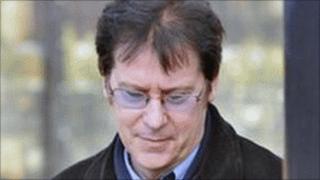 Former pop star Shakin' Stevens has won an appeal against his conviction for assaulting a photographer and smashing his camera.
The singer, real name Michael Barrett, was convicted over the incident at a gig at the Tullyglass Hotel, Ballymena in December 2008.
He was fined £300 for assault and criminal damage and ordered to pay £479 compensation.
Mr Barrett said on Wednesday that he felt "vindicated" by the decision.
A prosecution lawyer had told an appeal hearing at Ballymena County Court that Mr Barrett deliberately intended to cause harm to photographer Hugo McNeice.
Mr McNeice explained how he had been asked by his local newspaper, the Ballymena Times, to photograph the Welsh-born singer at the concert.
He said he was attempting to take some pictures, when he was hit on the head with a microphone stand by Mr Barrett. Mr McNeice also claimed his camera was damaged in the incident.
Later under cross-examination by a defence lawyer, the photographer accepted that what happened could have been a simple accident.
Her Honour Judge Kennedy told the court on Wednesday that Mr McNeice was not a "witness of truth" and agreed to defence lawyer David Russell's application to throw the case out.
Speaking after the ruling Mr Barrett said he was "delighted".
"I feel that the decision of the court has vindicated me and my position," he added. "I was always innocent of these charges. Justice has been done."