Ex-councillor pleads not guilty to sex abuse charges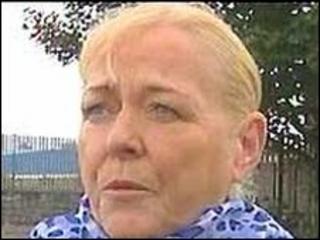 A former Newtownabbey councillor has pleaded not guilty to sexually abusing her step-daughter 30 years ago.
Briege Meehan, 64, from Elmfield Street in Belfast appeared at Belfast Crown Court on Thursday.
She pleaded not guilty to eight charges alleged to have occurred between 14 July 1979 and 31 October 1980.
These included four counts of gross indecency, one of attempted gross indecency, two of indecent assault and one of child cruelty.
Lawyers for the defence and prosecution told the court there would be numerous legal applications before the trial is heard, potentially in October.
Judge Patrick Lynch QC released Mrs Meehan on continuing bail and told her to keep in touch with her solicitors.