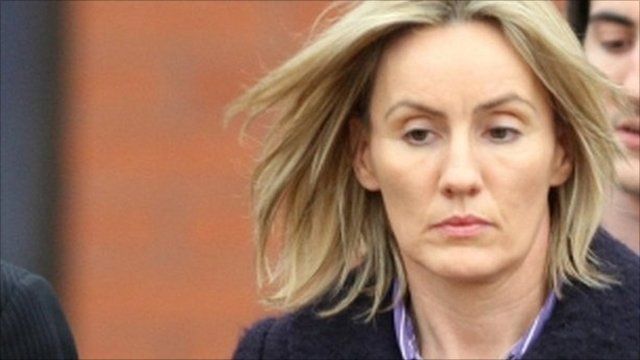 Background: Who is Hazel Stewart?
2 March 2011 Last updated at 15:12 GMT
A jury has found Northern Ireland mother-of-two Hazel Stewart guilty of the double murder of her husband and her former lover's wife
The jury at Coleraine Crown Court found Stewart guilty after a 15-day trial.
BBC Ireland correspondent Mark Simpson looks at the background to the case.