Judge convicted of drink-driving could lose job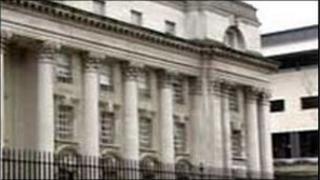 A tribunal has been convened to consider whether a Northern Ireland judge caught drink-driving should be permanently removed from office.
Charles Redpath, a master of the High Court, was convicted on 19 January 2011 of driving with excess alcohol.
He has stopped hearing cases at the request of Lord Chief Justice Sir Declan Morgan.
Last week, Mr Redpath was fined £120 and banned from driving for a year at Newtownards Magistrates Court.
He has not heard a case since he failed a breath test in Bangor last October.
In Northern Ireland, a judicial office holder can only be removed from office on the recommendation of a tribunal convened by either the lord chief justice or the judicial appointments ombudsman, after consulting each other.
Prior to the devolution of justice matters, the removal of judges was a matter for the lord chancellor.
The lord chief justice has not removed a judicial office holder since he assumed responsibility for this function in April of last year.
A spokeswoman for for the lord chief justice's office said: "Master Redpath has not sat at the request of the lord chief justice since the offence was committed.
"A tribunal is in the process of being convened to consider whether Master Redpath should be removed from judicial office.
"Master Redpath will continue not to sit at the request of the lord chief justice until the tribunal reaches its decision."