Ben Clarkson's family told after body found in York river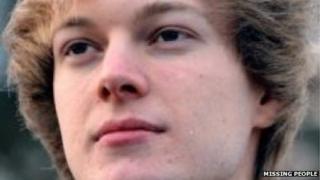 The body of a man has been found in the River Foss in York, North Yorkshire Police has said.
The body was discovered at about 17:00 GMT at Foss Bank, near to the entrance to Sainsbury's.
Police have not formally identified the body but a force spokesman said the family of missing Leeds man Ben Clarkson have been informed.
His partner, Rachel Peatfield, said: "I am truly heartbroken that I have lost the love of my life."
Mr Clarkson, 22, was last seen outside Fibbers Nightclub, on Stonebow, in York, at 03:40 GMT on 2 March.
Friends of the missing man handed out 4,000 leaflets in a bid to find him and launched a Twitter account as part of their efforts.
Ms Peatfield said: "Ben was a wonderful character, who was so kind and gentle and brought joy to many people's lives and touched the hearts of everyone who had the pleasure of knowing him."