North Yorkshire social care cuts consultation ordered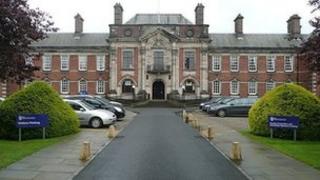 Cost-cutting measures including reductions in access to free social care are to be put out to consultation by North Yorkshire County Council.
The Conservative-run authority has to meet a £92m savings target by 2015.
It has proposed to offer free social care only to elderly or disabled people judged to have "substantial" needs.
It also wants to cut a quarter from its annual £4.4m bus subsidy and introduce charges for some services at household waste recycling centres.
Currently, the council offers free social care to adults judged to have "moderate" needs, which means they usually need help with two or three domestic tasks.
'Financial realities'
Under the proposals, only elderly or disabled people with "substantial" needs or above would receive free care.
Those with substantial needs are individuals judged to be at risk of abuse or neglect and people who need help to ensure their safety.
The change would affect more than 1,000 adults.
The council said the measures would ensure it remained on track to achieve its savings target.
The consultation was approved by the council at a meeting earlier after councillors viewed a report on the proposals.
Council leader John Weighell said: "This is not a position which any of us on this authority relish.
"But we have to face up to the financial realities which are being imposed upon us and take what steps are necessary to ensure that we are able to face the future in as sound and healthy a state as we can possibly achieve."