North Yorkshire County Council to cut social care costs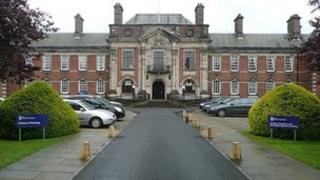 Access to free adult social care is to be reduced in North Yorkshire in order to find further savings next year.
The Conservative-run County Council said it had no choice in order to meet its £92m savings target by 2015.
Under the plan only elderly or disabled people judged to have substantial needs would receive free social care.
The authority said following the comprehensive spending review it expected to have to find a further £66m in savings between 2015 and 2019.
Currently, the council offers free social care to adults judged to have moderate needs or above.
A person with moderate needs would usually need help with two or three domestic tasks.
Those with substantial needs are individuals judged to be at risk of abuse or neglect and people who need help to ensure their safety.
The change would affect more than 1,000 adults.
Council leader John Weighell said: "We have brought people into the care system at an earlier stage than almost any other council. We have been one in only 20 who bring in at what is called moderate in terms of people's needs.
"We have been looking to protect all critical services but we are now having to look much further than we were up to now."
The plans, to be considered by the full council on 24 July, also include cutting a quarter from its annual £4.4m bus subsidy.
It is also intending to begin means-testing for all community-based social services and charging for some services at household waste recycling centres.