York-based card firm CPP to sell US arm for £26.1m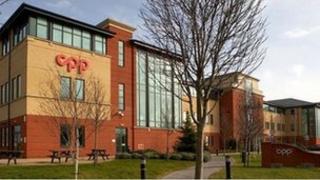 A credit card insurer, fined £10.5m for mis-selling policies, has agreed to sell its US arm to help compensate customers and stave off creditors.
CPP, based in York, has announced the proposed sale of its American business to AMT Warranty for £26.1m.
The company said it had also agreed an extension to the date by which it must repay around £40m to lenders.
Provision for compensation and associated costs have been raised from £33.4m to £51.7m, the firm said.
Cash from the sale will be split between repaying lenders and funding customer claims, though it said it anticipated just one in four claims would succeed.
'Best interests'
CPP, which sells products such as wallet and card protection through banks and building societies, said it had now been given until 30 September to pay back investors.
Last year, it was fined by the Financial Services Authority and ordered to compensate customers over the mis-selling scandal between 2005 and 2011, during which it sold 4.4 million policies and renewed almost 19 million.
The fine and the loss of several contracts left it struggling to find the financial backing it needs to avoid going into administration.
CPP's chief executive officer Paul Stobart, said the proposed sale was in the "best interests of CPP and its stakeholders" and would help in "stabilising the business".
He said: "These significant organisational changes, combined with the ongoing demand we see for our products, are expected to provide the group with a platform to move the business forward."
CPP employs about 1,500 people worldwide, including about 900 at its York headquarters.