Visit York chief Gillian Cruddas to step down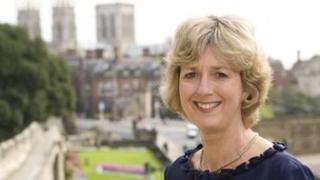 The chief executive of tourism organisation Visit York is to step down after 17 years in the job.
Gillian Cruddas will leave the post at the end of October.
In a statement, Ms Cruddas said: "I've been fortunate to hold one of the best jobs in tourism and it has been a real privilege to have worked promoting this city."
She has worked in the tourist industry for more than 25 years and was awarded an MBE in 2010.