Claro barracks to close in MOD shake-up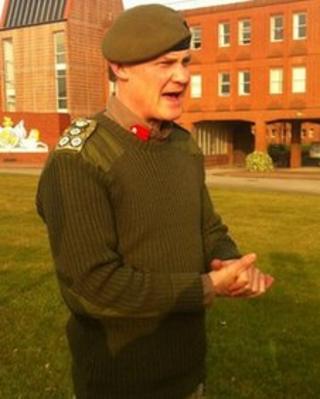 A North Yorkshire army base with a long military tradition is to close by 2017, the Ministry of Defence has announced.
The Claro base in Ripon now houses 21 Engineer Regiment and billeted troops as long ago as World War I.
Brig Greville Bibby, commander of the army's regional headquarters, said the movement of Claro's troops into another existing base made sense from an operational perspective.
But he said he said viewed the decision with a "great sadness".
Brig Bibby, commander of 15 (North East) Brigade, said there had been a long and proud army association with Ripon.
"It pains me that Claro had been identified as one of the sites that will be going," he added.
Jobs not lost
Brig Bibby said the regiments based at Claro would be leaving "sometime in the next five years" to move into the existing base at Catterick and jobs would not be lost.
Julian Smith, Conservative MP for Skipton and Ripon, expressed his disappointment at the proposals.
He said he would be meeting defence ministers to get all possible support for those affected by the decision.
"I will also be discussing how we deal with the impact the decision will have on the wider community and economy," he said.
The shake-up is to accommodate thousands of troops returning from Germany.
The 15 (North East) Brigade will be re-named and move its headquarters from Imphal Barracks in York to Catterick while Headquarters 1 (UK) Division will move from Herford in Germany to York in 2015.
Catterick will also be home to the newly-formed Headquarters 4th Infantry Brigade and 2 Battalion the Yorkshire Regiment will move from Cyprus to Catterick in 2015.
Andrew Robathan MP, minister of state for the armed forces, said the moves were a "pretty good story for Yorkshire".
He said, when troops returned from Germany it would mean they would put money into the Yorkshire rather than the German economy.
Around 70% of the army, would be brought back from Germany by the end of 2015 with the final 4,300 back by the end of 2019, said the announcement.