Harrogate and Helmsley police stations fail to sell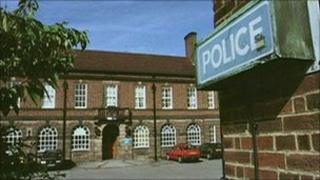 Two former North Yorkshire Police stations have failed to sell at auction.
The force had hoped to raise more than £2m from the sale, but bids did not reach the reserve prices of £1.9m for Harrogate and £450,000 for Helmsley.
The county's police and crime commissioner (PCC), Julia Mulligan, said she was committed to moving staff to "fit-for-purpose" buildings.
She also plans to dispose of the county's police headquarters.
The disposal of both stations was agreed by the county's police authority before it was replaced by the PCC in January
The 1930s police station in Harrogate had been expected to raise £1.9m. Staff moved to a new building at Beckwith Knowle in May last year.
Planning consent for conversion of the Helmsley police station to a residential property was granted last year. Staff who worked there now share space at the North York Moors National Park Authority headquarters.