North Yorkshire PCC plans to recruit more volunteer officers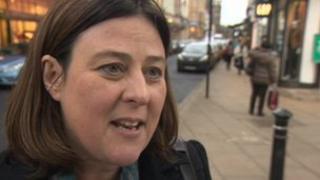 The police and crime commissioner for North Yorkshire plans to double the number of police volunteers working in the county.
In her draft police and crime plan, Julia Mulligan said she will be expanding the special constabulary and increasing volunteer PCSOs.
She also proposes the sale of the force's headquarters building at Newby Wiske, near Northallerton.
The public can give their views on the five-year plan until mid-March.
The North Yorkshire force currently has just over 150 special constables and almost 200 PCSOs.
Miss Mulligan said volunteers would not be replacing officers.
"Volunteers and special constables do a slightly different job. What I am specifically trying to do is find people who are based in their local communities, who live there, to be the eyes and the ears of the police in those communities," she said.
More volunteers could, Miss Mulligan added, enhance services such as helping extend opening hours at police stations and delivering safety and crime prevention programmes.
Newby Wiske Hall, which has housed the force's senior officers and administration staff since 1976, costs more than £800,000 a year to run.
Miss Mulligan said replacing the 17th Century Grade II listed property with a new building would be far more cost-efficient.