York park and ride expansion to begin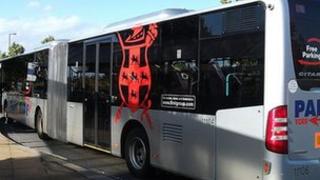 A £22m project designed to reduce traffic congestion in York is to go ahead subject to final approval from the government.
The scheme involves road improvements and constructing a sixth park and ride site.
Initial approval of the project was given by the Department for Transport (DfT) in 2011.
City of York Council said if final consent is given then construction work will begin in March.
The city currently has five park and ride sites designed to reduce traffic in the city centre.
The Labour-run authority claims the project will remove 300,000 cars a year from the city's roads.
Councillor Dave Merrett said: "It will get a lot of people out of their cars. Not clogging up the city's roads and not causing pollution in the city."
The new park and ride site will be located near Poppleton on the A59.
One existing site, at Askham Bar on the A64, will be moved to a new, larger location.
The cost of the project will be split - the DfT is contributing almost £16m and the council is providing the remaining £6m.