Owner summonsed to court over Malton fire breaches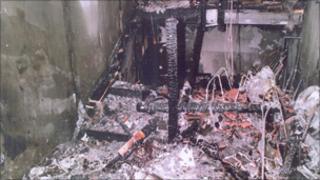 The owner of a block flats, where two jockeys died in a fire, has been summonsed to appear in court over alleged fire safety breaches.
Jamie Kyne, 18, and Jan Wilson, 19, died in the fire at Buckrose Court near Malton, North Yorkshire, in 2009.
Caretaker Peter Brown, 37, was convicted of manslaughter in 2010.
Alan Foster, who represents the companies which own Buckrose Court, will appear at Scarborough Magistrates' Court on 24 August.