York nurseries: No further action against arrested pair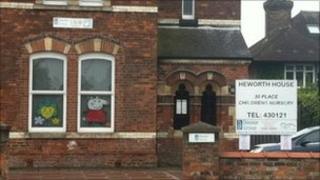 No further action will be taken against two women arrested during an investigation into two children's nurseries in York, police have said.
In September, six women aged between 18 and 28 who work at Heworth House in Melrosegate and Little Joe's Nursery in Fulford were arrested.
Complaints about quality of care at the nurseries are being investigated.
Police have previously said there was no suggestion of any sexual abuse and both nurseries are still open.
It is not known whether the two women who work at Little Joe's Nursery are back at work.
Four other women remain on police bail.
North Yorkshire Police, City of York Council and Ofsted are conducting an inquiry into the two privately owned nurseries.
The council has written to parents of children at the nurseries and said it would be keeping them "fully informed".
An advice line has also been set up.