York mosque plan withdrawn over flood risk concerns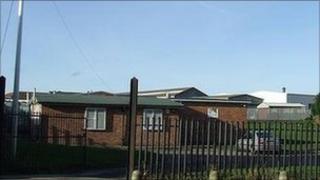 The risk of flooding has put an end to plans for a new £2m mosque in York.
The original plans, submitted in July, proposed replacing the current premises on Bull Lane with a much larger building.
Part of the site falls within a high-risk flood zone and the Environment Agency has said the new building would be vulnerable to flooding.
Organisers behind the application said they would rethink the proposals.
Building in the zone is possible but would require more work to guard against flooding.
Shazad Hussain, secretary of York mosque, said they had decided to withdraw the application to consider how to proceed.
Mr Hussain said: "We've taken the opportunity to rethink whether we want to build on the current site or move the plans slightly so that more of the new building falls into a lower-risk area."
The proposed mosque would have included minarets, a central dome, prayer hall, classroom and meeting rooms.
It would have replaced the existing building which is more than 25 years old.