North Yorkshire libraries are owed thousands in fines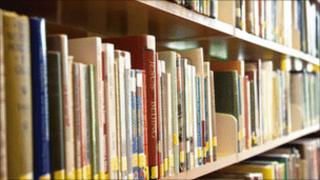 More than £180,000 in unpaid library fines is owed to North Yorkshire County Council.
The figure, which covers the last nine years, comes as the authority plans to cut £1.7m from the library services.
The cuts will see a reduction in opening hours at the majority of the 42 libraries in the county.
The county council said it would cost it significantly more than it is owed to collect the outstanding amounts.
More than quarter of a million people use North Yorkshire's library services.
In the last nine years borrowers have accrued £181,000 in unpaid fines for overdue or lost books, CDs and DVDs.
The county council said it currently collects around £120,000 a year in fines.
It said the high cost of debt recovery meant it was not always cost-effective to pursue some fines.
Budget cuts in North Yorkshire will mean an end to the mobile library service, a reduction in staffing and reduced opening hours.
Eight smaller libraries remain under threat of closure unless volunteers take them over.