Lacock High Street closure experiment begins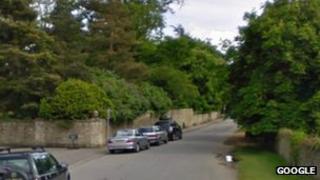 An experiment has begun to close part of a village street to traffic near Lacock Abbey in Wiltshire.
The picturesque High Street in Lacock is famous for its use in film and television programmes including Cranford and Pride and Prejudice.
It will be closed to cars, but buses and people who live in the street will still have access.
The experiment will last for 18 months before it is decided whether to make it a permanent arrangement.
Wiltshire Council said the High Street would be closed from its junction with Hither Way to a point 143m north west of that junction.
It said the purpose of carrying out the experiment was to avoid danger to persons or other traffic using the road.