Wiltshire Council leader Jane Scott to remain in post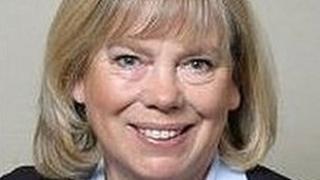 The leader of the ruling conservative group on Wiltshire Council, Jane Scott, will retain her role.
Mrs Scott's position was decided by a party vote earlier after the Conservatives lost four seats in Thursday's local elections.
The Tories won 58 of the 98 seats, the Liberal Democrats 27, independents eight, Labour four and UKIP won its first seat in the county.
Mrs Scott held on to her Bybrook seat with a reduced majority.
She has led Wiltshire Council since June 2009.