Salisbury's Market Place revamp gets under way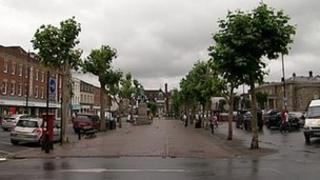 A 22-week long revamp of Salisbury's Market Place is getting under way.
Wiltshire Council said the scheme would help make the city a more attractive place for visitors and traders.
The plans include re-paving the area with granite imported from China, and Yorkstone, as well as adding new seating and lighting.
There will be no parking while the work is carried out, including spaces for disabled drivers.