Swindon tyre slash police investigation examines CCTV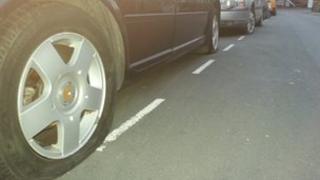 CCTV pictures from businesses close to where vandals slashed the tyres of scores of cars are being examined.
Vandals targeted cars along at least ten roads in Old Town, Swindon.
It was originally estimated 150 cars were affected but police have received 90 reports from victims to date.
The affected streets were Stafford Street, Dixon Street, Prospect Hill, East Street, Wood Street, Evelyn Street, North Street, Raggett Street, Westlecot Road and Berenger Close.