Wiltshire PCC's police budget is approved by panel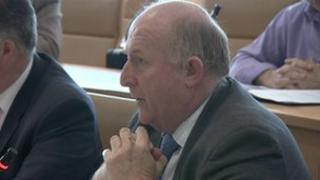 Plans to freeze the portion of council tax that goes into the police budget have been approved by the Wiltshire police and crime panel.
The draft budget for 2013-14 was put together by Conservative police and crime commissioner Angus Macpherson.
Panel members backed the budget proposals at a meeting on Wednesday.
The decision means the precept - the portion of council tax which goes to fund the police - will be frozen for the third year running.
Next year's budget has fallen by £3m to £106m.
Over the next four years, the police force has to save a total of £15m due to a drop in government funding.