Paul Stratford sentenced for attacking son's teacher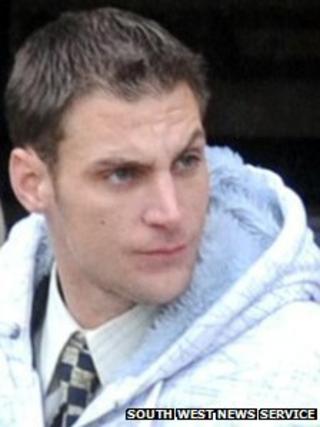 A father attacked a female headteacher after she suspended his eight-year-old son for poor behaviour.
Paul Stratford, 31, of Swindon, was handed a nine-month community order at Swindon Magistrates' Court.
The court heard he punched and forcefully shoved Zita McCormick in front of staff in the foyer of Seven Fields Primary School.
Stratford was found guilty of common assault at an earlier hearing in November.
The incident at the school in Penhill on June 22 happened after Mrs McCormick sent Stratford's son home for the day following several incidents of anti-social behaviour.
The court heard the pair had argued about the decision to punish the boy.
Stratford had previously claimed he was protecting his son and only gently pushed Mrs McCormick's wagging finger away from his son's face - an account she disputed.