Angus Macpherson is Tory Wiltshire police commissioner candidate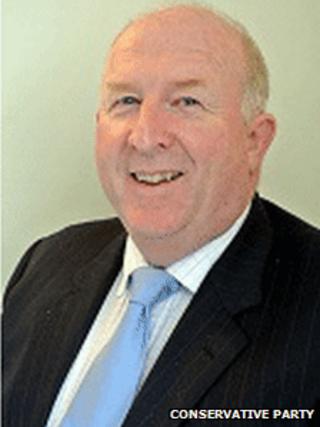 The Conservative Party has chosen its candidate to stand in the Wiltshire police commissioner election.
Angus Macpherson is an accountant who has previously served as a borough councillor in Swindon and as a member of the police authority.
He said the new position was "a vitally important job which will make a real positive difference to the lives of all of us living in Swindon and Wiltshire".
Police commissioners will be elected in England and Wales on 15 November.
Mr Macpherson, who is a trustee of several Wiltshire charities, said: "It is great opportunity to build on the improvements made by Wiltshire police in recent years in tackling crime and community safety to the next level.
"I will work closely with the local authorities and others who can help reduce crime, reduce re-offending, improve efficiency and make the criminal justice system better for victims, in a transparent and accountable way."
The Labour Party announced Clare Moody as their candidate in Wiltshire last month.
There is not currently a Liberal Democrat candidate for the area.