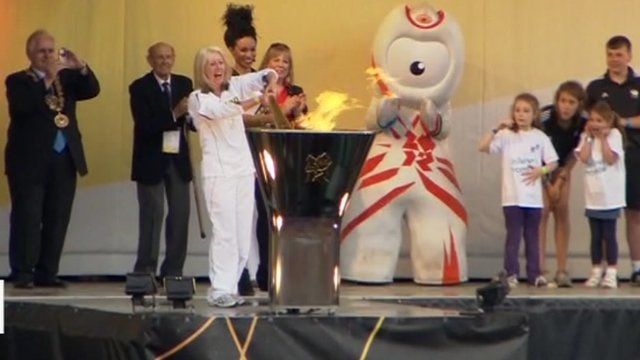 Olympic torch: Watch the cauldron lighting in Salisbury
11 July 2012 Last updated at 19:22 BST
Caroline "Dolly" Burnett, 49, had the honour of lighting the Olympic torch at Hudson's Field in Salisbury.
She was nominated for her work with children and said the moment was "electrifying".
"All my fears went away. It was amazing to see all those people. It brought a community together," she said.