Operation Sanctuary: Man jailed over sexual assault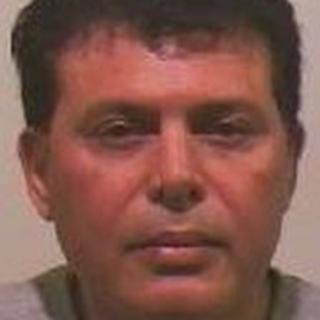 A County Durham man has become the first person to be jailed as part of a police investigation into the sexual exploitation of women.
Gurhan Sayan had earlier admitted a sex attack on a 28-year-old woman.
The 45-year-old, from Chester-le-Street, was handed a 45-month term by the judge at Newcastle Crown Court.
Operation Sanctuary is a wide-ranging investigation by Northumbria Police into allegations of sexual crimes against vulnerable women and girls.
The court heard Sayan followed the woman, who had been drinking during a night out, as she walked home.
'Appalling crime'
He lured her into his car, then drove to a remote area, where he subjected her to what police described as a "serious sexual assault".
Following sentencing, Assistant Chief Constable Winton Keenen, of Northumbria Police, said: "Sayan's abhorrent actions saw him preying on the woman's obvious vulnerability and the fact that she was in no fit state to stop him - this was an appalling crime.
"There is no place in our community for men like Sayan who show an absolute disregard for women, abusing them for their own gratification.
"Operation Sanctuary will continue over the months to come, until we are convinced we have left no stone unturned and have taken action against all those involved."