King's Priory Academy principal David Dawes quits after four months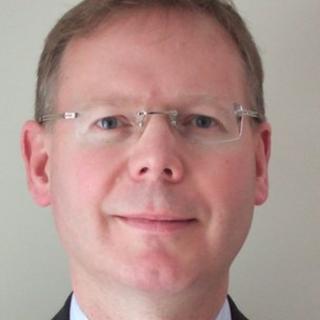 The head of a new academy in North Tyneside has quit just four months after it opened.
The Woodard Trust, which runs King's Priory said "vision differences" about the school's future were to blame for the departure of principal David Dawes.
North Tyneside Council had tried to halt the opening of the academy, formed by the merger of a Tynemouth state primary and independent school.
Mr Dawes said he had "enjoyed" working at the school and wished it the best.
Before it opened in September, North Tyneside Council objected to the government about the academy plans, claiming parents would want to send their children there, creating surplus places at other schools.
But the merger was approved and supporters of the academy claim it offers parents more choice.
Sue Melbourne, the current head of primary and middle schools and Gill Hewlett, the current head of senior school, will run the school until a successor to Mr Dawes is found, the trust said.
'Immediate effect'
A statement from the Woodard Trust, which sponsors the academy, said: "Owing to a difference of personal vision with the trust over key aspects of the school's future leadership and direction, Mr Dawes offered to step down from his post at the end of December 2013 which was accepted.
"In the circumstances it was agreed by both parties that it would be in the best interests of the school for this to be with immediate effect."
The new school was made of a merger between fee-paying King's School and Priory Primary School.
Mr Dawes said: "I have thoroughly enjoyed working with the pupils, parents, colleagues, Academy Councillors and other members of the local community and felt privileged to guide Kings Priory School to opening.
"I would like to thank everyone who supported me and I wish the school and Woodard Academies Trust all the very best in the future."