Whitley Bay diver with suspected bends rescued near wreck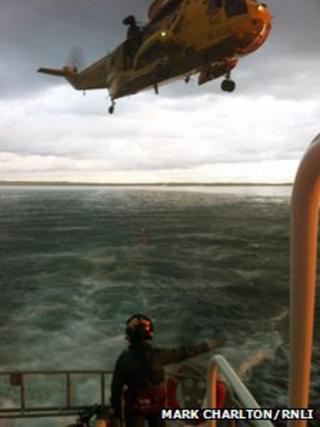 A diver suspected of having the bends has been rescued off the North Tyneside coast.
The man, in his late 30s, had been diving near a wreck off Whitley Bay, thought to be the Eston cargo ship.
A Sea King helicopter from RAF Boulmer and Tynemouth RNLI lifeboat were called out at about 21:00 BST on Monday.
Lifeboat spokesman Adrian Don said one of the crew was a paramedic and his "expertise was valuable in making an early assessment of the diver".
He said the volunteer crewman thought the man's symptoms suggested possible decompression sickness.
The casualty was flown to the hyperbaric unit at Bupa Hospital in Hull which has specialist decompression chambers.