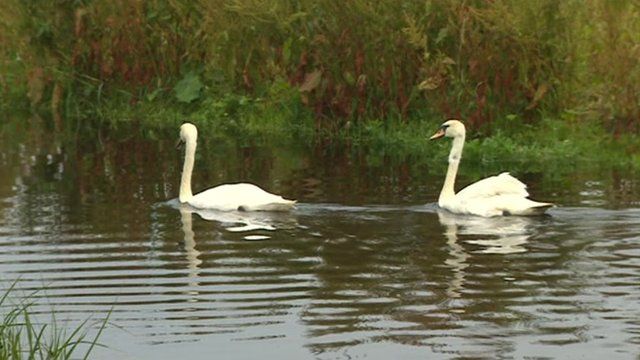 Swan shot with crossbow in Lynemouth released back into wild
24 July 2013 Last updated at 10:45 BST
A swan which was shot through the neck with a crossbow in a "despicable attack" has been released back into the wild in Northumberland.
The female swan was spotted by a member of the public on the River Lyne at Lynemouth on 15 July.
Now, one week after the attack, the swan has been reunited with her mate after making a full recovery.
RSPCA inspector Trevor Walker said it was "marvellous" to see the pair swim away together down the river.