Duchess of Cambridge misses Alnwick Percy wedding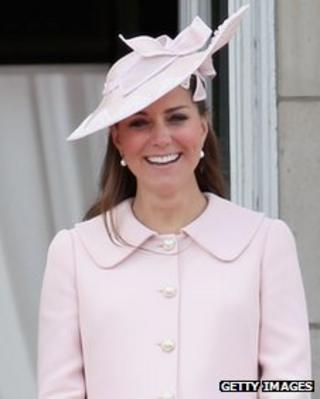 The Duchess of Cambridge has missed the high society wedding of friends in Northumberland due to her pregnancy.
Her husband and Prince Harry attended the marriage of the Duke of Northumberland's daughter, Lady Melissa Percy, to Thomas van Straubenzee in Alnwick.
The groom is a friend of the princes, who were at the chartered surveyor's London stag party earlier this month.
He travelled to New Zealand with The Duke of Cambridge on a gap year.
Lady Melissa, 26, is the Duke of Northumberland's second daughter.
Ancestral home
The wedding of her older sister, Lady Catherine, in 2011 was attended by the Duchess of Cambridge's sister, Pippa Middleton.
The Duchess of Northumberland said: "It's great that he might have friends who happen to be William and Harry.
"But this is about Missy and Van so they're just one of the crowd, that's how I'm seeing them. I'm sure other people aren't."
Lady Melissa exchanged vows with Mr van Straubenzee, 30, in St Michael's parish church, close to her family's ancestral home, Alnwick Castle.
The Percy family dates back to the 9th Century and has lived in Alnwick since 1309, forming strong links with the Royal Family.