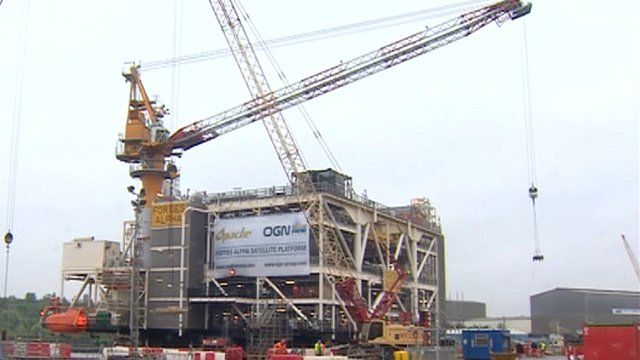 First UK-built oil rig for 25 years
29 May 2013 Last updated at 16:33 BST
It is as big as two football pitches and is the first complete North Sea oil platform built in one British yard for 25 years.
The topside module was towed down the River Tyne to be transported to the Forties Field, 110 miles off the coast of Aberdeen.
The £440m platform, commissioned by American company Apache in 2010, was built by Wallsend firm OGN.
It has provided 2,000 jobs at the firm's Hadrian Yard and safeguarded a further 5,000 jobs in the supply chain.
Look North's Mark Denten witnessed the final preparations.