Under-used Berwick maternity unit to reopen part time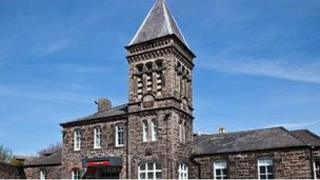 A rural maternity unit is to reopen without full-time midwife cover.
The service at Berwick Infirmary was suspended in August and a review into its future was carried out.
An average of one baby a month was being born there, and it was felt that the low birth rate meant midwives could not practice their skills regularly.
Northumberland Clinical Commissioning Group said it would open between 09:00 and 18:00 Monday to Friday and 09:00 and 14:30 at weekends.
The temporary closure sparked protests because the closest consultant-led unit is in Scotland, 40 miles (64km) away.