Fourteen arrested during Newcastle drugs raid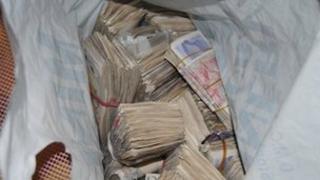 Fourteen people have been arrested by police during a drugs and organised crime raid in Newcastle.
A handgun and about £50,000 were recovered during the raids codenamed "operation magnet".
Police said 12 men were arrested on suspicion of conspiracy to supply controlled drugs.
Two women were also arrested on suspicion of attempting to conceal criminal property. All the suspects are in police custody.