Author David Almond: Children miss out on best-sellers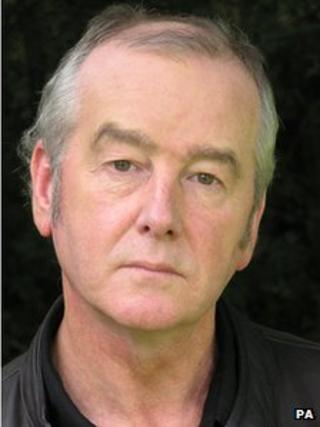 An award-winning author has said children miss out on some of the best books in the world because so few are translated into English.
David Almond, from Northumberland, said more should be done to bring international best-sellers to the UK.
The novelist said "very little" translated children's fiction was published in this country.
He said a new imprint by Pushkin Press, concentrating on international children's books, was a "bold" venture.
The Gateshead-born novelist, whose book Skellig won the Carnegie Medal in 1998, said more needed to be done after figures showed translated fiction accounted for less than 3% of all books sold in the UK.
Mr Almond said: "Children need to read the best books by the best writers from all parts of the world. Of course they do.
"But the plain fact is that there is very little translated children's fiction published in the UK and our children are missing out."
Among the books Pushkin Press plans to publish are a best-selling Danish series about the adventures of a boy called Vitello - which are compared to the Horrid Henry books.
It is also looking at a fantasy series by two librarians described as the French Harry Potter which have already been snapped up by the makers of the Twilight films.