Otter numbers on rivers Tees and Tyne are surveyed
27 April 2013

From the section

England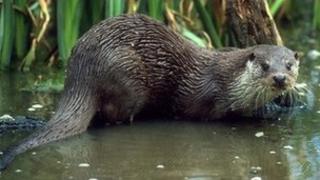 Otters living between the rivers Tyne and Tees are being surveyed by conservationists.
The population declined between the 1950s and 1980s and Durham Wildlife Trust wants to judge current numbers.
It will be looking for evidence such as droppings.
Durham Wildlife Trust has been running an otter project since April 2010 to restore habitat and encourage otters back to waterways.