Street Spice salmonella outbreak source traced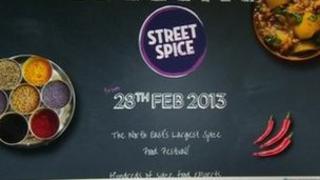 The source of a food poisoning outbreak after a three-day festival on Tyneside has been traced, health chiefs said.
More than 380 visitors to the three-day Street Spice event reported symptoms including diarrhoea and abdominal pain.
The Health Protection Agency (HPA) found salmonella in samples submitted for testing and has now, it believes, traced the food responsible.
Investigators will now decide whether any food safety breaches have been committed.
Newcastle Council is also involved in the investigation.
Letters to be sent
Stephen Savage, the council's director of public protection, said: 'We now know that the same organism found in one of the food ingredients is likely to be responsible for the illness reported by people who attended the event.
"The investigation team is now looking at ways in which the food could have become contaminated with salmonella.
"We are also considering whether there have been any breaches of food safety legislation, at any stage throughout the food chain, where further formal action may be necessary."
He said letters would be sent to everyone who reported being ill, but that no further information could be released because of possible legal action.
An estimated 12,000 people attended the event, which took place in Times Square between 28 February and 2 March.
One of the organisers, Bob Arora, said a full list of precautions had been taken to ensure high levels of hygiene.