South Tyneside ticket wins unclaimed £1m lottery prize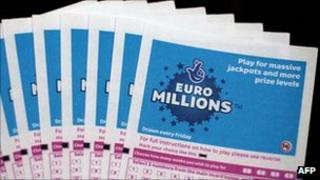 A £1m EuroMillions raffle prize won on a ticket bought in South Tyneside has yet to be claimed.
Lottery organisers Camelot said the ticket, with the number CGG941450, was bought in the borough for the 1 March Millionaire Raffle draw.
The ticketholder has until 28 August to claim the prize.
The National Lottery said: "We're desperate to find this ticketholder and unite them with winnings that could change their lives."
If the prize is not claimed before the deadline, the money and the interest generated, will be given to the lottery's Good Causes Fund.